In the calming yet thought-provoking virtual reality game The Great Ocean, you get to clear the ocean of junk using your ROV submarine with robotic arms.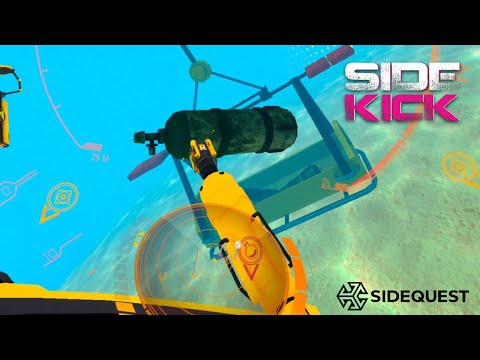 The game is still in early access, and although the game crashed on me several times (mostly during picking up heavy waste and after finishing putting everything into the container) and it's rough on the edges, the gameplay experience felt addicting and fun.
First, the things I'd want to see enhanced (bearing in mind that it's still in early access) are: more underwater creatures with fascinating pathing and better animation; a more detailed underwater landscape; and the option to view more specific details on scanned fish and other flora. I really enjoyed the educational component of the game, especially when it was a mellow, pleasant experience.
That aside, I think the user interface is nicely designed and offers plenty of navigational information. You can quickly check your progress and tasks, return to the game's interface, and review any information you might have missed.
The gameplay mechanics are excellent. This includes driving and managing your robotic arms, with cool animations when you switch between them. It's a comfortable VR game that you can play seated.
It incorporated lovely underwater scenery, a calming soundtrack, and enjoyable gameplay mechanics.
Knowing there's a lot more to it coming on the way, and hopefully the bugs will be worked out and more features added, we're looking at what could be a fantastic underwater gaming experience in VR. Overall, I'm pleased with the game's direction and recommend playing it.