ForeVR Darts is a local and online Virtual Reality Darts game. You can play it with friends locally on the same Quest or Quest 2 headset or online versus other players and Oculus Friend, or alone vs AI.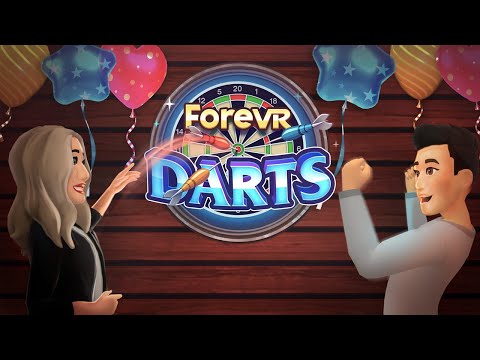 ForeVR Darts (Pronounced: "Forever Darts") si from the save dev who made ForeVR Bowl. It's by far the best VR Darts game out there. You can play different modes, including the pro 501,301, or go with the 201 and 101 modes.
The game features lively visuals, global leaderboards, ability to unlock new unique darts as you progress and earn XP and coins. Darst physics behave differently based on their weight.
If you are searching for a great social party VR game for Meta Quest and Meta Quest 2, this VR Darts game should be at the top of your list. It's cheap, only $9.99 on the Oculus Store.
You can check up ForeVR Darts gameplay and game review on SpookyFairy VR YouTube channel and I embedded it here in this post, so enjoy.