Searching for a Jenga game to play for Oculus Quest 2 in VR? Well, there is a very colorful and adorable one called Jentrix, a new VR game that was released for Quest 1 and Quest 2.
However, Jentrix isn't like your regular Jenga puzzle game. It incorporates a 3-color-matching mechanic with some other cool twists on the popular puzzler.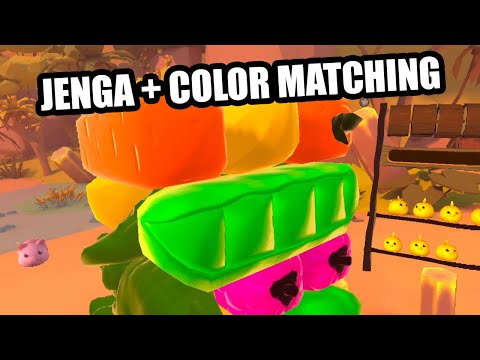 The goal is to remove rows by matching three of the same color. After a few seconds, a new row will drop on top of the previous one. You need to use the Oculus Quest controllers to put and push blocks into place to match colors, do combos and get higher score.
Finish levels to move on to new more challenging levels, some introduce new mechanics.
The game costs $9.99 on the Oculus Store via App Lab (early access) as of the time of writing. Enjoy.