Dive into the cosmic wonders with Stargaze XR, an awe-inspiring Stargazing app designed for Meta Quest 3 users. Perfect for astronomy and astrology enthusiasts, this app allows you to identify stars and planets, delve into the mysteries of the cosmos, or simply unwind and enjoy a celestial experience from the comfort of your bed.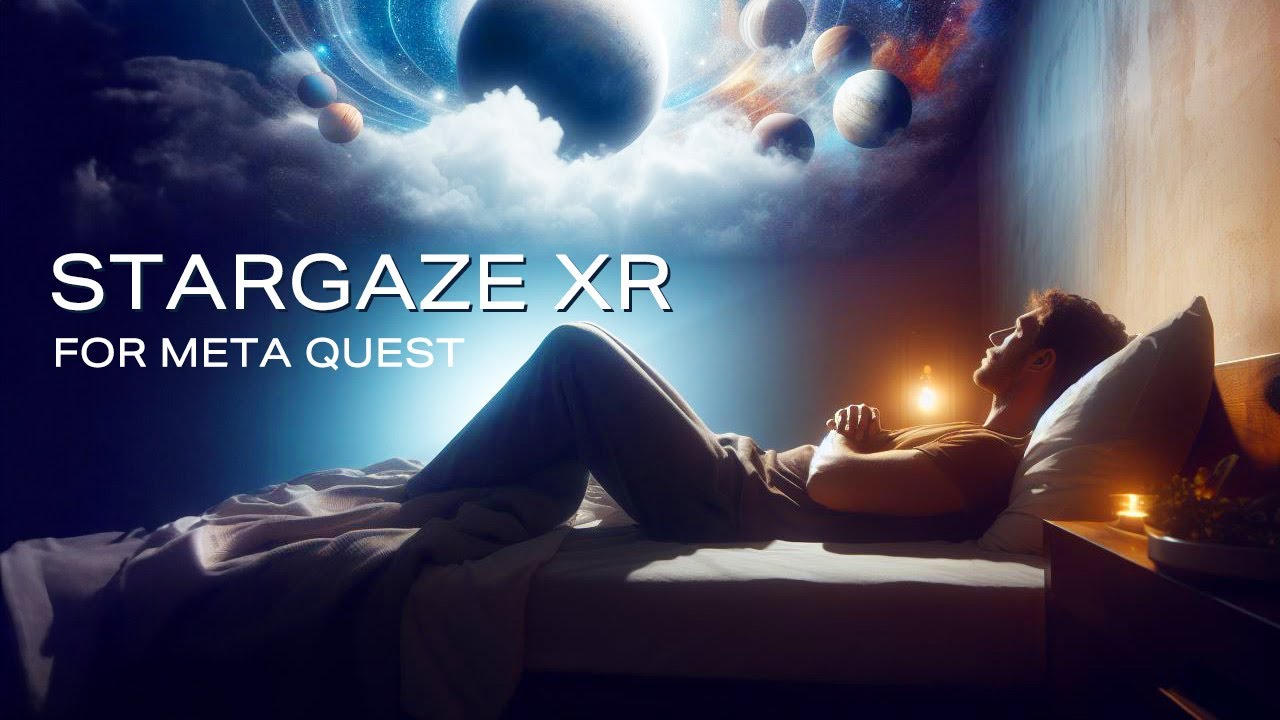 Experience the magic of Stargaze XR on Meta Quest 3, featuring a mesmerizing color passthrough. Immerse yourself in a captivating journey as you lie on your bed, gazing upwards to witness the stars, planets, and constellations unfold before your eyes. The app transforms your bedroom into a celestial haven, providing a truly immersive and relaxing encounter with Bedtime XR - a cosmic trip like no other.
What sets Stargaze XR apart is its accessibility. It caters to individuals with disabilities or those residing in areas plagued by light pollution. By bringing the celestial spectacle directly into their homes, this app opens up a world of wonder for users, transcending physical limitations and geographical constraints.
Beyond its visual appeal, Stargaze XR contributes to mental well-being. Scientifically proven to reduce stress, anxiety, and depression, stargazing offers a therapeutic escape. The app becomes a gateway to relaxation, providing users with a peaceful and immersive experience to unwind and de-stress.
Comparing Stargaze XR to past experiences, such as using the SkyView app for iOS/Android, reveals a similar enchantment. While SkyView utilized augmented reality to project stars onto the real-world night sky, Stargaze XR crafts its own magical ambiance, offering a unique and captivating celestial journey. Embark on this cosmic adventure and let Stargaze XR redefine your stargazing experience.