Today I tried an amazing skateboarding virtual reality PC VR game called VR SKATER. It's available for both Oculus Quest 1/2, Valve Index, Oculus Rift/Rift S and HTC Vive.
As its name suggests, it's a skateboarding game. You are basically the skateboarder playing from the first-person perspective.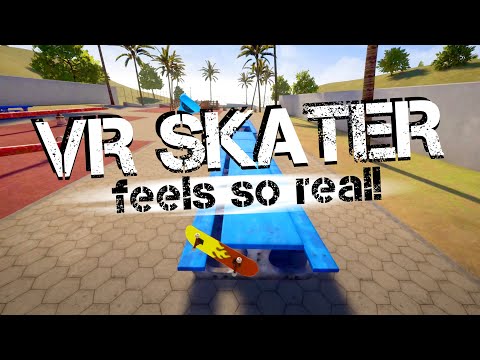 You control the skateboard using your two controllers (in my case, the Quest 2 controllers as I was playing on the Quest 2 VR headset).
The game features many tricks, which all can achieve using the movement of the controllers alongside button pressing. Riding a skateboard and pulling skateboarding tricks in VR never felt so real. I was actually surprised by how well it was made.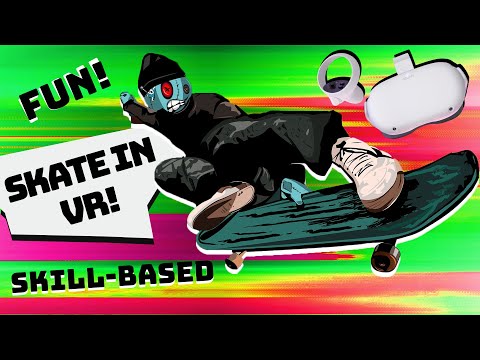 There are plenty of tutorials that will teach you how to do all these amazing tricks like including Shuvits, Flip tricks, Nollie, Flip with Shuvits, Ollie to the Side, and much more.
VR SKATER is a game that also can be a good exercise, as you'll be moving your hands quite a lot, but nothing too intensive. Let's say that I wasn't sweating when I played it. You can even play it seated and not standing position if you like.
But it's a game of skill yet, being able to remember all the moves and time it correctly in those really cool maps and practice areas requires time investment and practice in VR. It's risk-free of course, and that's the beauty of it.
You still enjoy getting the great feeling of skating in VR, even without doing any tricks. It made me just want to go to an open-world area and just skate like that seeing beautiful views.
The visuals do look realistic, especially if you play it on Ultra graphics settings. Which I recommend if your VR-ready PC supports it.
Overall, a terrific game that I'm sure will get even better in time. Make sure you check it out on Steam.