Today I played a Virtual Reality (VR) flight sim game called SimplePlanes VR for Oculus/Meta Quest 2 VR headset. I played the PC/Steam version with the Quest 2 connected to my PC using the VR Link cable.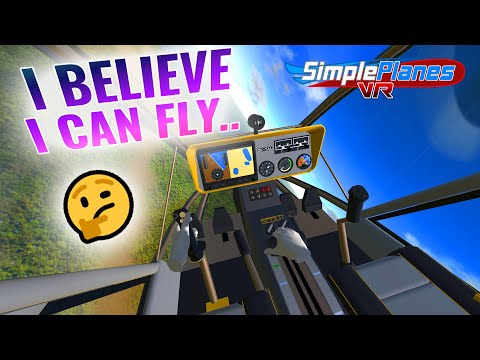 The graphics are the least impressive thing in this game, yet, I enjoy flying in VR and I wanted to give this game a try.
The cool thing about SimplePlanes 2 is that it's a sandbox game, which enables players to download more than 100,000 different airplanes from the official website and use them in the game. This also includes ground vehicles as well.
Note: Keep in mind that there is a non-VR version of the game as well, but the mods for the non-VR are compatible with the VR version.
The game features various game modes, like dogfighting, bridge bombing, and other cool activities that you can try with all these unique planes. Some airplanes are combat-oriented others are not. But you can download airplanes from World War 2, Sci-fi, or modern ones and that's the beauty of the game.
I recommend watching my full review of SimplePlanes VR on the Oculus Quest 2 above to see if you might like it. The price is inexpensive and if you love flight simulator games and love virtual reality, you might want to give this one a try.
Also, consider subscribing to my YouTube channel on the way.