Sony at CES 2022 unveiled information about its upcoming new Virtual Reality headset, the PlayStation VR2 or PS VR2. This is the successor to PlayStation VR that was released on October 13, 2016–more than 5 years from now (as of the time of writing).
The new headset comes with a list of new features. Here is a comparison table, comparing the PSVR2 vs PSVR and Oculus Quest 2:
PS VR2 Feature Highlights
For me, one of the highlights of this new PS VR2 headset is the new OLED display that supports HDR, inside-out tracking (similar to the Quest 2), eye-tracking that also support dynamic eye-tracking-based foveated rendering and built-in headset feedback in the headset, to increase immersion and reduce motion sickness. On top of that, much simpler connectivity using just a USB-C connector cable!
We also get a higher resolution 4K display, slightly larger field of view, 3D audio (supported by the PS5's Tempest 3D AudioTech).
These are plenty of useful features that should take PS VR2 to the next level. Let's not forget that games will run on the new PlayStation 5 hardware.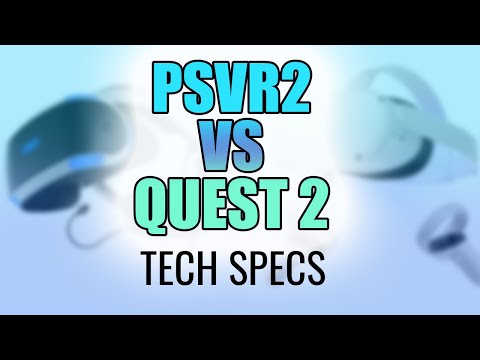 First Consumer VR Headset with Eye-Tracking
The PS VR2 is the first consumer VR headset to come with eye-tracking. Usually, this feature is found on enterprise VR headsets. This means also that developers will have access to the data about where users are looking at for each eye, and use that information to create unique interactions in-game. This can be used to further improve and add advanced UI navigation as well.
This can be used to improve performance by combining the tech with foveated rendering. So basically, areas that the user is not looking at can have fewer details (areas in the peripheral vision) and therefore improve the overall performance of PlayStation VR 2 apps and games.
Is PS VR2 better than Oculus Quest 2?
I posted a comparison above and you can see that the PSVR2 have more advanced features and better specs throughout. We also shouldn't forget that it will use the PlayStation 5 gaming console, which has lots of power compared to the mobile chipset–Qualcomm Snapdragon XR2 SoC–that the Quest 2 uses.
However, the PS VR2 headset is tethered, unlike the Meta Quest 2 that can be connected to a PC using the Oculus VR Link cable but also operate on its own.
The PS5 does offer a much cheaper entry to high-quality VR considering the PS5 price compared to a VR-ready PC. But both can be used to run high-quality VR. I think that the PSVR2 will have a better overall experience as it will perfectly match the PS5 hardware, and the Quest 2 PCVR still feels incomplete and even the PC UI is shuttered and doesn't feel great. That being said, you can play PCVR games on the Quest 2 and that is what matters.
The Quest 2 does have the advantage that it can do both.
PlayStation VR2 Design & Ergonomics
Unfortunately, as of the time of writing, Sony hasn't unveiled the design of the PSVR2 headset. The only thing we know is how the PS VR2 Sense Controllers will look like and their features, many borrowed from the PS5 DualSense Controller (e.g. haptic feedback, adaptive triggers).
We can expect it to be even more refined and lighter compared to the original/first PS VR headset.
PlayStation VR2 Exclusive Games
This is probably one of the reasons many VR fans will get the PS VR2–to play exclusive PS VR2 games.
One PS VR2 game already was announced, called Horizon Call of the Mountain—here is a trailer.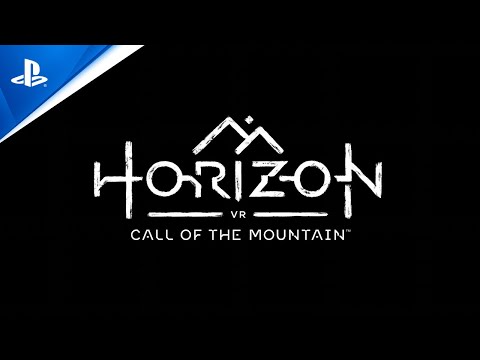 The game is developed for PlayStation's Next-Gen VR hardware, and it's a brand-new adventure in the world of Horizon–developed by Guerilla and Firesprite, both Sony Studios.
Summary
One of the reasons I wanted the PS5 and not the Xbox Series X is because I wanted to experience VR on the PS5.
Question is, what Meta Quest 3 will be like and how it will compete against Sony's offering. For those who already have the PS5, this is a no-brainer. Although we don't know the price yet, this can again be skewed if scalpers interfere, which we can believe will happen.
That aside, Those exclusive PS VR2 games will probably be something amazing and I can't wait to play those myself once the PS VR2 comes out. What about you?