Today I played an amazing new first-person shooter game called OPERATION SERPENS for Oculus Quest 2.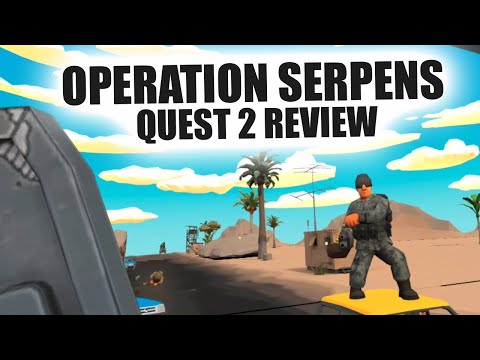 This game Operation Serpens was developed by Itzik Goldman, a VR developer.
The game is available for both the Oculus Quest via Oculus Store/SideQuest/Itch, Oculus Rift via Oculus Store/Steam, HTC Vive via Viveport/Steam, and Valve Index via Steam.
It's a fast-paced action game with a great arcade feel as the developer describes it. It's challenging but not too hard to make you get too frustrated. You'll play with lots of different guns, grenades, hidden items.
The game also comes with zombie mode which I yet to try out. I couldn't probably need to finish the campaign first.
The game is challenging enough even on easy mode, so I can't imagine how it would be like in hard or the insane mode.
The game is designed well for both seated and standing positions. It is also worth with bHaptics as well.
Reviews overall are very positive for a good reason, It's a fantastic FPS, one of the best VR shooters out there in VR!