Today I've played one of the best Light Saber (Light Sword) VR experiences for Oculus Quest 2, the name is SaberThing. Recommended by SpookyFairy that tried it as well on his channel.
It's a demo developed by Dan Shimmyo, an indie developer. It's available as PC VR for Oculus Rift/Rift S and Oculus Quest 1 and Quest 2 Vr headsets.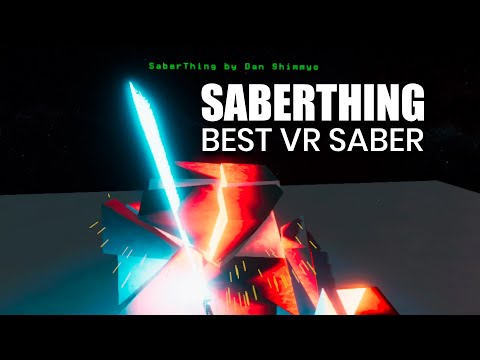 The demo showcases a Plasma Saber mechanic that the developer worked hard on to create a spectacular experience.
You can use the Light Sword to draw on the floor, cut 3D objects to pieces, or better to say, slice them up. Everything with amazing visuals on the Quest 2 as well.
If you are a fan of Star Wars and want to feel like a Jedi, but in a non-official game that uses a Light Sword, I highly recommend checking this VR demo SaberThing out. Enjoy.