Yesterday I had a problem with my Oculus app and the Quest 2 headset. Basically, the headset worked fine but the Oculus App kept showing me a message "Finish Setup" instead of showing me the different options for my Quest 2 headset in the Android app. I guess it's the same for iOS as well.
Basically, everything I tapped the "Finish Setup" link/button, didn't do anything. On the same screen, it kept saying that I need to wear my Quest headset to finish setup, but I did it and nothing happened. I haven't seen any message popping up in the headset nor the app so the setup wasn't complete, and therefore I couldn't see the "Developer mode" option I wanted to activate. In order to activate developer mode, I need to finish setting up the headset.
The solution/fix was to uninstall the Oculus app from my Android device and reinstall it. When installing it again, I saw all the available options for my headset even without doing anything, as the app already recognized the headset.
Here is a video I made to explain things better.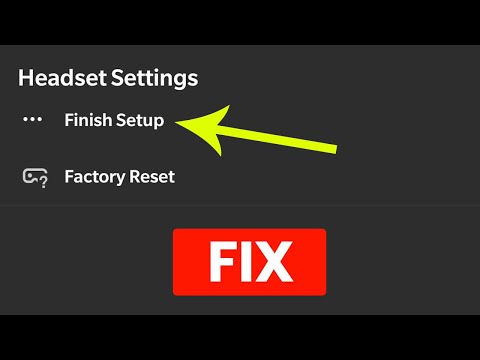 Hope this helps. If you have any questions let me know.