I've been playing I Expect You To Die 2 for two days now and I love it. It's a VR Escape-the-Room game. I played on my Oculus Quest 2 VR headset but it's installed on the PC, so basically I use the Oculus Link cable to play it on my headset.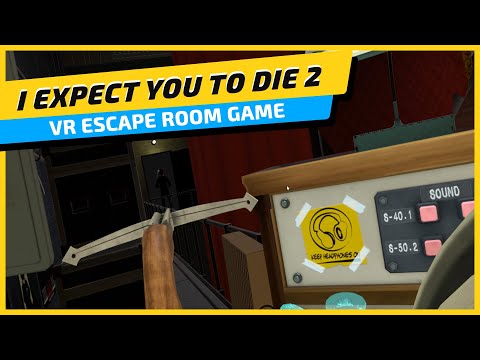 The game has really cool level design with some challenging puzzles. The missions aren't long, so just in case you die you can quickly get to the point where you failed. That being said, it might take you quite some time to figure out all the puzzles to finish the level.
You can always go back and continue from the last mission you haven't finished as the game saves you the latest level you finished.
The game controls are great. The game plays in the seated position. I Expect You To Die 2 (IEYTD2) was made so you won't need to look around you, all activity is in the 180-degree field of view in front of you.
You can capture and drag things around using your telekinesis skill. Even if an item falls behind another item, a highlight will be made so you can pick it up again through another 3D object and pull it towards you.
Puzzles are challenging, smart, and fun. I also like the little story the devs put out there, but that's no the main thing of the game of course.
Overall, although it's not a full review about I Expected You To Die 2, I highly recommend playing the game if you love escape room VR games and puzzle games in general.
BTW: Don't watch walkthroughs, you will just ruin the fun of this game, the most fun is when finishing a level using your own brain!