I want to share a link of my YouTube channel. This is a new channel where is only 3 videos uploaded for now. But I already filmed many videos and I just need time to prepare them to upload.
There will be regular 2D videos of hiking at national parks of Australia, and 3D variants of this videos.
I am trying to do everything to my videos be as real. You can travel virtually with me and feeling yourself like you are really hiking.
Subscribe please for my channel, to know when my new videos will be available.
Here is the 3D video of hiking at Bungonia Gorge, Australia: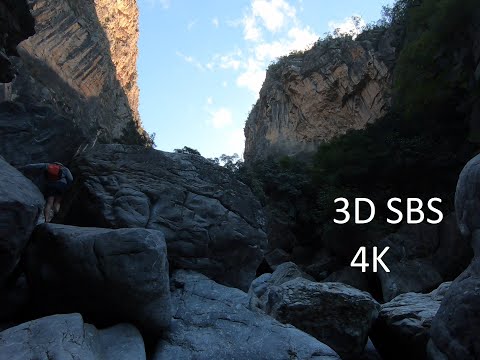 To watch this video in YouTube VR app on Oculus Quest just open this video. And if you signet in the same account in Youtube VR app and on your PC (smartphone), you will find this 3D video at your "History". Watch it in 1440p or 4K quality
I'm sorry for my not excellent English. I am living in Australia
still not long time. Also sorry for language of people speaking in this video: Russian. It is shame to be Russian today. But you should know that I am Russian and I stand with Ukraine. And all my Russian friends in all my videos are stand with Ukraine. Also I have Ukrainian friends, who will be in other my videos. Also I should say that I was an anti-Putin opposition activist when I was living in Russia.