Even if you are not a fan of RPG/D&D games, Demeo might be a game that you want to check out. The developer of Demeo, Resolution Games—made a fantastic VR RPG dungeons crawler card game, one that made me hooked for hours without wanting to put my Oculus Quest 2 headset down. So what makes this game so special?
Comfortable VR Gameplay Experience
The first most notable thing when you start playing Demeo is how comfortable the experience is. It's a turn-based tabletop RPG game. This means players have a top-down view of a resizable board, which can also be rotated to be comfortable to play in any position, even when lying in bed.
You can enlarge and decrease the size of the board, rotate it or tilt it to your liking. No need to move your body and you can play in a seated position.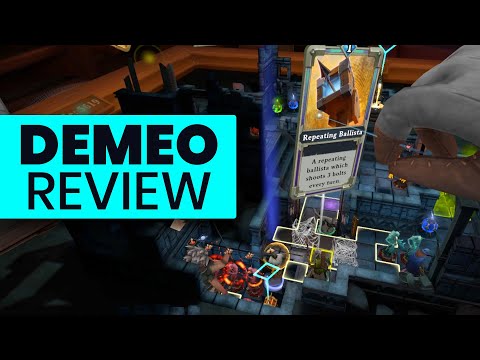 Light D&D Nostalgic Feeling
Demeo doesn't feature the in-depth gameplay experience that you get with a pen & paper D&D game but it does bring that atmosphere, classes, and mechanics for those who want a D&D-inspired RPG game.
A more casual RPG game that fits more of a physical casual board game you can play with your friends at home. Still, dungeon runs can last for even up to 3 hours in extreme cases and average around 2 hours, but still, it's a fun experience that you want to last long.
Non-Toxic Community & Meeting New Friends
One of the great things that I discover when playing Demeo is that there is almost no toxic behavior from players playing the game. If you compare it to FPS games, this is exactly the opposite In FPS VR games, in almost every match I have one or more toxic players.
People have patience, are polite, and enjoy the relaxing social gameplay experience. You can therefore find friends that will enjoy playing with you and better communicate with your teammates.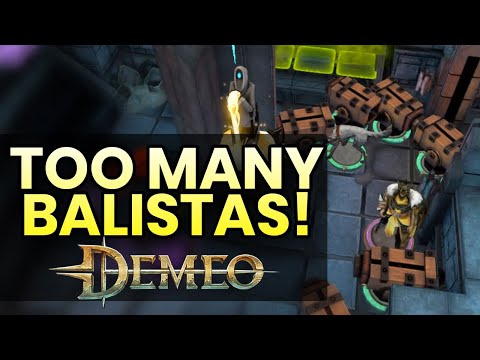 Demeo also encourages players to communicate for comboing moves, suggesting plays based on available cards, etc.
Gorgeous Visuals, Especially on SteamVR Version
I play the SteamVR (PC) version of Demeo, but there is a Quest 2 installable version as well. The only difference between the PC version versus the Quest 2 (Android) is that the PC version has prettier visuals.
For example, you can see the beautiful smoky effect of the poison on the floor, the lamps have a fire-like effect, the game has anti-aliasing turned on, etc.
That being said, the game looks good on the Quest 2 (Android) version, but the PC definitely looks better, and one of the reasons I decided to buy the Steam version.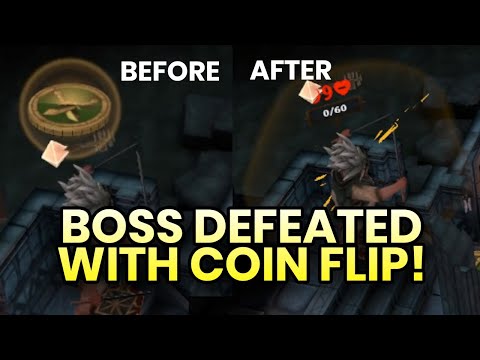 However, keep in mind that there is a cross-buy on the Oculus Store once the games come to the Rift on Oculus. This means if you buy the game for Quest 2, you'll be able to get the Rift version for free, which something isn't available for the SteamVR version, unfortunately.
The other thing is that you need a VR Link cable if you want to play the Rift version or the SteamVR version and be connected to your PC to play, whether the Quest 2 (Android) version is mobile/untethered, no cables needed.
High Replay Value & Free DLCs
Demeo does lack content, nobody will deny that. Having said that, it has such a high replay value that it makes it worth investing $30 in the game. You also support the dev's amazing work and the more people join in, the more great content we'll get.
The game has a very successful launch that exceeded half a million in revenue in its first 48 hours of release. This is great for fans of the game and we already know that the game will get more classes, more cards, and more dungeons to play for free in upcoming DLCs.
Non-VR Version Coming
The developer mentioned that a non-VR version will be released in a few months. That's great news that will help to expand the game's reach and bring new players in. Especially great with cross-play.
I want this game to be available on Android/iOS mobile as well and be successful so we can have more content and this will prolong the life of this game.
Summary
Many things are going great for this game and users' reviews show that many people love it. If you are a fan of tabletop RPG/D&D games and love Virtual Reality, you'll have to check this game out. I think Demeo easily worth $30. I already invented 90 hours playing the game since it was launched so I easily got an ROI and having a blast and intend to have much more in many months and hopefully years to come.