I've spent more than 80 hours playing the new VR game called 'Demeo'. A virtual reality tabletop D&D/RPG game for Oculus Quest/Rift/Vive/Windows Mixed Reality. I played the PC SteamVR version on the Oculus Quest 2 using the VR cable.
Here is some Demeo gameplay, take a look how the SteamVR version looks like and how the game is played.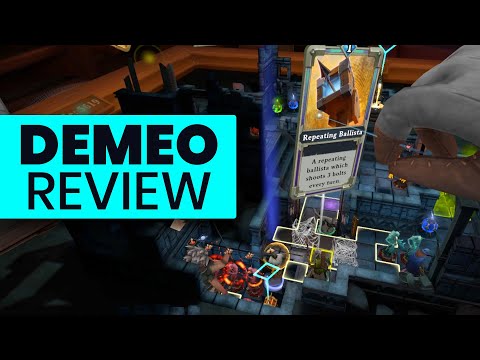 The SteamVR version has enhanced graphics fidelity, by that I mean, more prominent and added visual effects that some are missing on the Quest version. It has anti-aliasing enabled while the Quest it's not enabled, etc.
However, the most important thing is the gameplay which is super addicting and fun. The game lack content but more free DLCs are on the way. That being said, Demeo has lots of replay value and you can play alone ("Skirmish" singleplayer) or use the "Quick Play" which is auto matchmaking that puts you with other players online from all around the world (up to 4 players are supported).
I highly recommend this game to anyone who loves RPG, D&D, Tabletop, and Card games, it's a must-have game!