I love playing sports games in VR, especially those that replicate real-world sports experiences. The last one that I tried was a Tennis simulator game for Oculus Quest 2 called 'First Person Tennis - The Real Tennis Simulator VR'. I don't know why the long name, probably for search engine optimization purposes.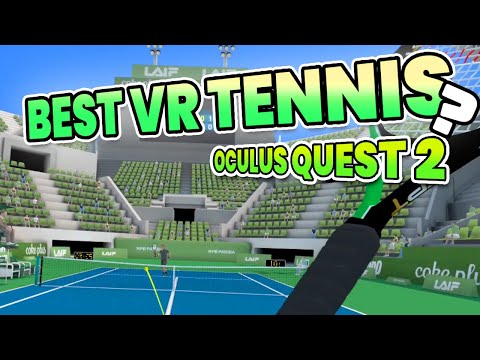 That being said, this is The most impressive tennis game in virtual reality. It nails so many things correctly, including the controls with both simulation and aim-assist arcade for beginners. There are plenty of locomotion options for players to choose from for different realism and comfort levels depends on players' preferences.
There is a tournament and practice mode, both implemented very well to provide players will great challenges and a great degree of fine-tuning the experience.
It's rarely seen such a sports simulation game that implements all these necessary options to make a great simulated sports VR experience in virtual reality. That shows that the developer has great experience in VR game development, or at least they have done their homework correctly.
Make sure to try First Person Tennis The Real Tennis Simulator VR game for Oculus Quest 1 and Quest 2, it's absolutely fantastic and highly recommended. No motion sickness and fun exciting Tennis game.
There is also multiplayer option in this Tennis VR game. Enjoy.